MDB's Green Initiative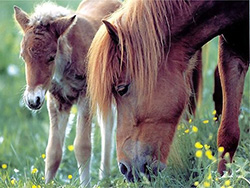 From the beginning, MDB has been an inherently 'green' business. Many of our materials come from within a 150 mile radius, and most times from the site they will be used at. Scrap is used as heat for the shop, or bedding at a local dairy farm and horse stable. We pride ourselves in being a local business, and using local businesses and resources as much as possible.
The last few years have seen MDB take an aggressive approach to cutting down our energy costs. More efficient lighting, special controls to start our large equipment to reduce strain on the electrical grid, and programmable environmental controls to operate cooling fans only when appropriate, are a small sample of the efforts we've taken. We have also converted to a wood furnace heating system during the winters, using the drop waste from our wood processing equipment and sawmill as fuel.
As many of you may know, one of the great natural resources that the North-East has is bountiful water. Our kiln drying operation, like all others, plays a part in maintaining that. For example, 1000BDFT of red oak lumber will produce almost 200 gallons of water as it dries. That water is reabsorbed into the water table, helping to renew this precious natural resource.

Our history, and our future, will be marked by a continuing effort to reduce MDB Industries' environmental impact, and increase our use of local and sustainable species to do our part to help the our global community.